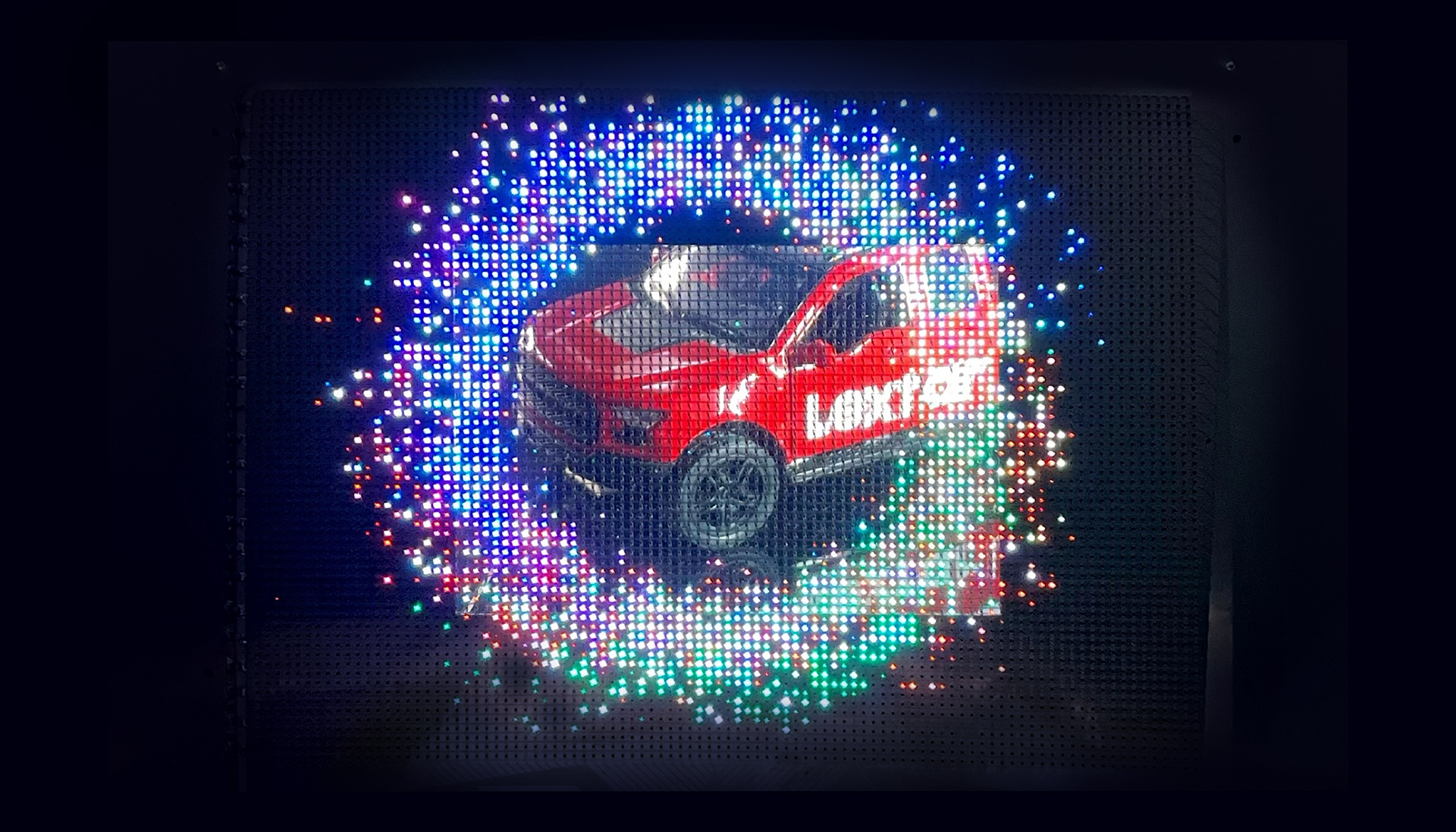 Lextar, a key subsidiary of the Ennostar Group, recently manufactured an AM Micro LED Transparent Display with exclusive patent technology, i-pixel+TM. This accomplishment surpassed many advanced technologies and was awarded with Silver Award of 2022 SDIA Award. This achievement demonstrates the profound R&D prowess and technical strength of Lextar, creating possibilities for future LED display applications.
Lextar specializes in LED packaging and module integration solutions and develops i-pixelTM series products. Lextar not only solves the current challenges in the commercialization of Micro LED but also accelerates the mass production process. The company expects to bring new trends to the display industry, pursuing high resolution, high contrast, and low color difference based on Taiwan's complete LED supply chain.
This award-winning AM Micro LED Transparent Display adopts the group's exclusive patent millimeter-class package, i-pixel+TM, to achieve a package thickness of less than 150 ㎛, which is close to the diameter of a human hair strand. This is also the first time in the industry that micro LED and active matrix are being packaged in size 0303, significantly reducing design complexity of the module. Moreover, the active matrix adopts digital signal control, which can accurately control the current. The stroboscopic phenomenon generated by the high-frequency scanning of the active matrix is more stable than that of the passive matrix. Therefore, it immensely improves the performance of LED display. Modern display technology is applied in multiple fields, and this transparent display has a penetration rate of over 60%. It is suitable for various transparent and flexible screen fields, including indoor commercial display windows pursuing high transparency, public displays requiring high brightness and definition, aerospace, medicine, automotive displays, and other fields. AM Micro LED Transparent Display integrates all advantages in one display and is the best choice for an ultra-small pitch display.
The SDIA Award is given by the Smart Display Industrial Alliance founded by the Industrial Development Bureau, Ministry of Economic Affairs. It promotes development in Taiwan's display elements, panels, components, system integration, application services, and other industries. The awardee is evaluated in two stages. The first review involves strict inspection of three indicators: marketability, innovativeness, and technicality. The second review focuses on each manufacturer's R&D strength and technical prototype performance.
Additionally, keeping up the spirit of high quality, Lextar is committed to developing sustainable low-energy products in line with the concept of ESG energy-saving products by the Ennostar Group. This award-winning AM Micro LED Transparent Display, whose active matrix architecture can reduce energy consumption by 20%, spares no effort in responding to the world's need for sustainability.